Pedro Jaén Groupe La Moraleja

Located on the Plaza de la Moraleja, the new clinic of Pedro Jaen Group It has 500 square meters distributed in spacious and bright consultation rooms, waiting rooms and a procedure area equipped with the most cutting-edge technology.
The Doctor Pablo Boixeda leads the team of professionals made up of about ten clinical and aesthetic dermatologists, three vascular surgeons, two aesthetic doctors specialized in body care and nutrition, two aesthetic technicians and two dermatologists specialized in trichology, which liaises with the Unit Trichology and hair transplant from Pedro Jaén Group, a team of 16 specialists led by Dr. Sergio Vañó. A team of surgeons was also formed.
Pedro Jaén La Moraleja Group offers all kinds of facial aesthetic treatments, skin cancer treatment, plastic surgery, hair transplants and other protocols to combat hair loss, endocrinology and nutrition services, etc. It also has the most advanced laser technology to perform advanced treatments.
Aderans Bosley

The Japanese multinational Aderans, a reference in the hairdressing sector, and Bosley, the number 1 hair expert in hair restoration in the United States, have chosen Madrid to open their First hair clinic in Europe.
The center has more than 1,000 square meters, 4 operating rooms and treatment rooms equipped with state-of-the-art technology to be able to carry out any type of hair treatment with the maximum safety, quality and guarantee.
In addition to hair transplants, Aderans Bosley offers other non-surgical treatments to treat baldness, such as capillary biostimulation, capillary mesotherapy, platelet-rich plasma, micropigmentation, and low-intensity laser light therapy.
They also have other temporary solutions such as wigs and hair prostheses.
Beldon Medical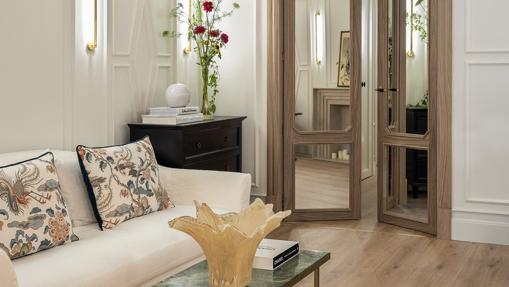 Beldon Beauty goes even further in personal care and bet on tailor -made health with Beldon MedicalThe new temple to start in 'well-old'.
This new clinic includes a complete offer of services to take care of yourself with longevity medicine, integrative, aesthetics, nutrition, training and psychology. The objective is to provide all the tools to raise awareness of the importance of prevention and health care in order to promote present and future well-being.
Aesthetic medicine will be just one more tool, practiced with a view to "aging well", far from transformation and always adjusted to the needs of each person, helping to enhance their assets.
Harmos Clinic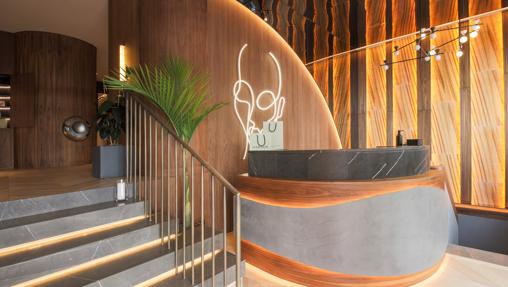 Harmos Clinic It is endorsed by a medical team with more than twenty years of experience in the sector, also specialized in multiple areas related to beauty.
The new clinic located at the street has several floors, Exclusive for men And another for women, in addition to a small ambulatory surgery area, of various care cabins and waiting areas.
All rooms have been carefully decorated to give warmth to a leading medical concept, but which does not renounce the proximity of human treatment.
In addition to a discreet and elegant environment, it has the The most innovative technologywhich is complemented by the essential good work of its professionals, to put into practice the protocols whose mission is to exalt natural beauty, never to transform or mask it.
Isamar studio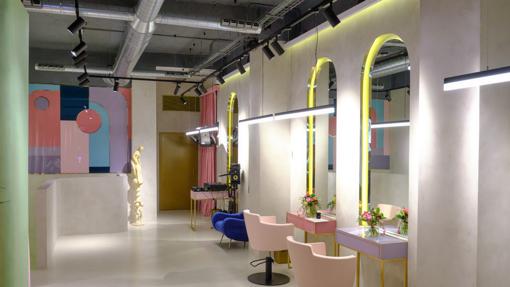 Isamar studio Offer professional hairdressing, manicure, pedicure, hair care and facial care.
It is a Coquet multidimensional beauty center, founded by Isamar Herrera Who after having triumphed in Panama brings his original idea in Spain. In this center, you can have experiences as unique as washing your hair on an ergonomic bed.
Physical and emotional well-being are two concepts that go hand in hand and on which the founder has built this beauty institute, which is much more than a hair salon.
It also offers mode consultancy services and has a photography studio.
Chas by tacha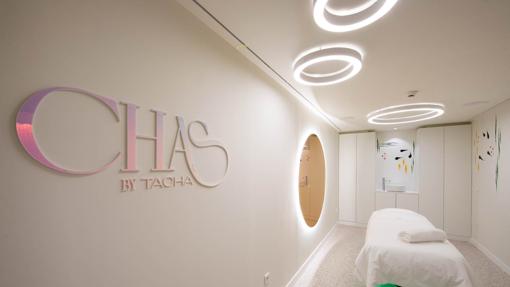 The new beauty proposal of Nathalie de la Vega (founder of Tacha) is Chas by tachaLocated in El Corte Inglés de Castellana.
"I have always wanted to bring beauty and well-being to all generations with the idea that everyone, men and women, learns and begins to take care of themselves from an early age, as is the case in other cultures such as Asia for example".
Under this premise, Chas by Tacha offers a wide range of aesthetic treatments (more than 30) at low prices to enjoy alone, as a couple or with friends. In this beauty and well-being center you will find state-of-the-art stretchers, state-of-the-art equipment (ultrasounds, radiofrequency, lasers…), effective cosmetics with brands such as Bioline, Matriskin or Florêve Paris. ..
Oramai hair shop

Oramai in Italian means "now or never". Under this motto and with an innovative concept, an exclusive space dedicated to hair care and well-being.
Alessandra Chiarello is Alma Mater of this Hair salon which offers a 360º hair experience in an elegant environment.
Its 180 square meters are divided into vast sand-colored vaulted spaces that pay homage to the architectural forms of the island of Santorini.
José Sánchez and Verónica Rubio lead the styling team. In addition to cut and color, the center offers various Repairing treatmentsDetox … for hair.
Mangata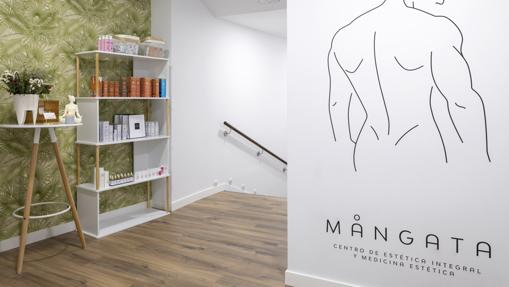 Its name means "moon reflection in water" in Swedish. Mangata offers 158 square meters with seven cabins and a wide range of services from Global beauty and aesthetic medicine For women and men.
It has the most advanced and innovative technology such as Ersus scrubwhich exerts the effect of more than 30,000 sit-ups in one hour, or Ball Roller, to eliminate toxins.
You will find all kinds of services, from manicures and pedicures toDiode laser hair removaleyebrow waxing and all kinds of facial and body treatments to fight against aging, as well as daily stress.
The Red Beauty Club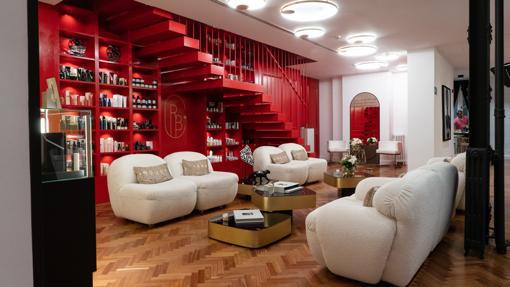 A beauty, health and wellness center created by Paola Ledesmawhere you can enjoy and access all kinds of high -end services for the care of the hair, body, face, eyebrows, manicure and pedicure and even the beard.
The Red Beauty Club He also has medical treatments, under the supervision of Dr. María Eugenia Azzolin. The beauty center is based on the holistic concept, in an elegant and sophisticated environment.
.