From time to time, according to its natural life cycle, hair renews itself, so it is normal that we experience times when hair loss is greater. However, it is possible to take steps to help stimulate it so that it grows healthier and stronger.
Thinking of those who are looking for a solution to stop the fall, we have resorted to the catalog on line Pharmacie 4 Saisons, where we found a wide variety of shampoos, lotions, ampoules or food supplements formulated to respond to this problem. These are products that improve hair regeneration thanks to nutrients and trace elements such as vitamin B12, biotin, folic acid or even zinc.
SHAMPOO
Anti hair loss shampoo, Pilexil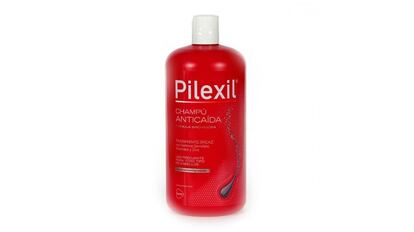 It is a proposal that allows you to wash your hair as often as you want, since it offers good tolerance. It helps strengthen and nourish hair to stop hair loss and promote hair growth. To do this, it contains ingredients such as saw palmetto, vitamins or zinc.
Lambdapil shampoo against hair loss, Isdin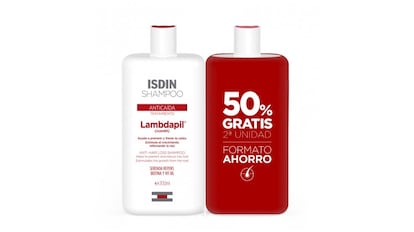 This shampoo sold in an economical format of two units helps reduce hair loss and stimulate hair growth. Its formula is also designed to normalize sebaceous secretion. It can be applied daily by gently massaging the hair and leaving it to act for a few minutes, then rinse thoroughly with water.
Dercos stimulating shampoo, Vichy
Vichy is at the origin of this anti-hair loss treatment tested on sensitive scalps and which incorporates Aminexil in its formulation, a benchmark cosmetic molecule for stronger hair. It is a unisex product that is recommended for cases of minimal to moderate hair loss.
Anaphase stimulating shampoo, Ducray
"Very good shampoo. Money and it goes a long way. This is how this Ducray product is described by one of the customers who purchased and reviewed it on line. A treatment to be used daily in the shower that reduces hair loss and promotes hair growth. Among other things, its formula is able to activate blood circulation to stimulate hair follicles.
BULBS
Hair treatment in situation of excessive hair loss, Pilexil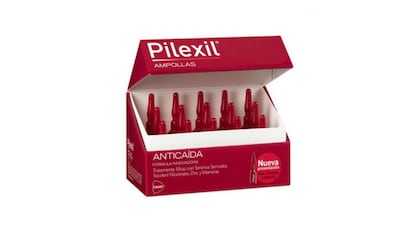 The ampoule format is another of the most common to treat hair loss. In this case, the contents of the ampoule should be poured directly onto the scalp and applied with the fingertips, massaging lightly. The package includes 15 units.
anti hair loss bulbs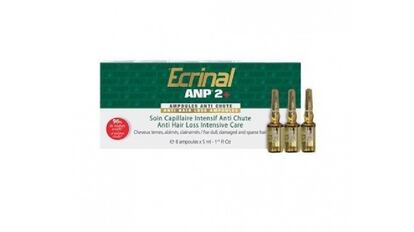 Those looking to stimulate the scalp and reduce hair loss can also do so with these ampoules that make hair healthier and stronger. The recommendation of this proposal is to apply an ampoule once a day for two months and, in the third month, one every three days.
ORAL SUPPLEMENTS
Treatment in capsules against hair loss, Pilopeptan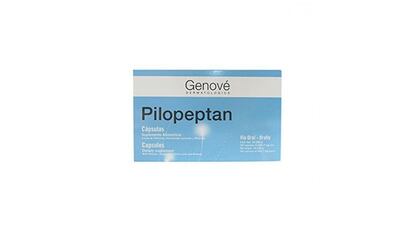 Another formula that people with hair loss problems can use is nutricosmetics. These capsules, for example, can be taken with breakfast and contain vitamin E, calcium phosphate or pantothenic acid to stop hair loss and stimulate hair growth. It must be taken into account that it is not a product suitable for people with celiac disease, people allergic / intolerant to eggs or intolerant to milk.
capsules Vitacrecil Forte Complex
With a formula based on nutrients, amino acids, vitamins and trace elements, these capsules are indicated in situations of seasonal hair loss, stress or postpartum hair loss. They help hair regain vitality and grow healthy and strong and the recommendation is to take two capsules daily with meals, for at least three months. It is a supplement suitable for diabetics, celiacs and lactose intolerant.
*All purchase prices included in this article are current as of October 23, 2022.
You can follow EL PAÍS SHOWCASE on Facebook and instagramor subscribe here to our newsletter.