More and more procedures are entering the market to improve the appearance of our hair, from new masks and treatments to straightening without formalin. In reality, One of the most recent that responds to this last characteristic is nanoplasty, which improves the health of the hair and in addition to smoothing it, it will also work to nourish and repair it. Learn all the details about nanoplasty and its benefits on the hair.
Nanoplasty is a treatment that manipulates the hair structure using nanoscale technology, which smoothes and moisturizes without the use of formaldehyde, like many other products today. Thanks to its tiny particles, This procedure manages to penetrate the hair fiber and deposit the components that act to repair, rebuild and restructure, prevent frizz and improve its texture.
What are the advantages of nanoplasty?
This procedure not only provides smooth, soft, strong and shiny hair, but also offers other benefits. Meet some of them:
Formaldehyde-free, this treatment is ideal for hair care and improve its restructuring texture.
It works like a procedure that will return back to your natural shape at 4 months. If you don't like the straightening, avoid using it again and if you want to maintain the results, you can use it several times because of its gradual action.
Reduces frizz and rough hair texture.
It will nourish your hair thanks to the fact that it contains natural products that They come from tropical plants, fruits and those from which essential oils, proteins and amino acids are extracted.
It is ideal for damaged hair, because promotes regeneration hair fiber.
Caution! The only downside to this treatment is that it might alter your color tone if you have dyed hair. However, many stylists recommend waiting 5 days to apply another product, so you should check with the professional how long you should wait to dye it again.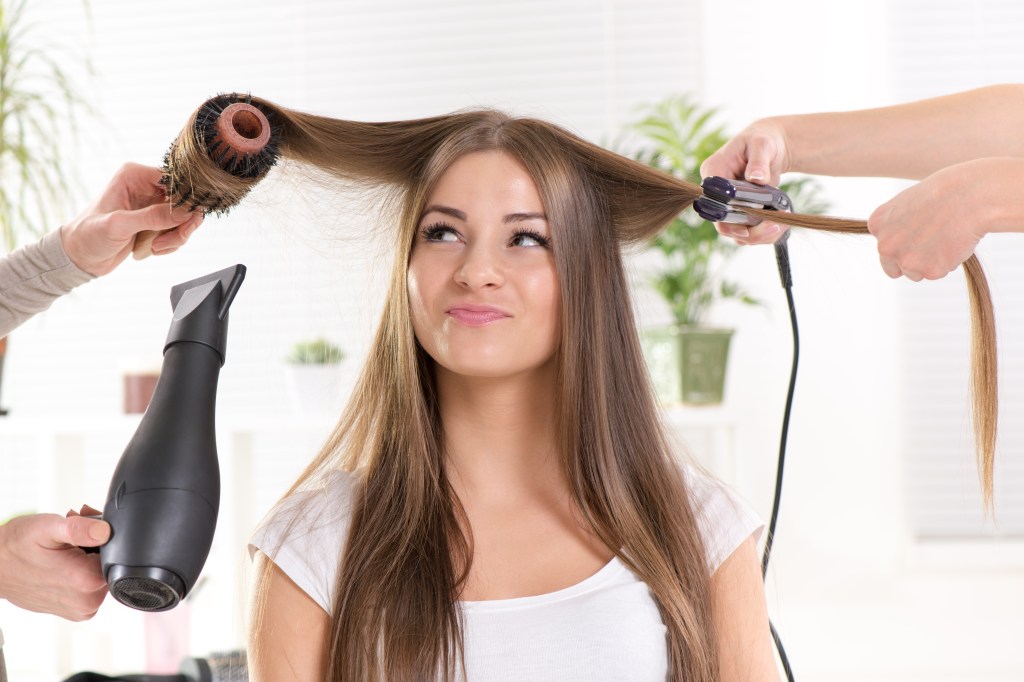 How is this treatment applied?
One of the things that probably doesn't look so nice is that this treatment takes around 3 hours or more to apply, as it involves a series of time-consuming procedures. Additionally, you will notice that the specialist has used a special product, which in most cases tends to be Foractive's Wone.
To start, The hair is washed to remove any residue that accumulates on the scalp and then the Nanoplasty product is applied.. The specialist will take care to distribute it correctly on each lock, starting from the root and once it is completely covered, he will leave it to act for 1 hour. After this time, The formula will be washed out with water and the hair is dried then ironed 5 times per lock.
The main care after application is not to wash your hair for the next two or three days, as well as to use pH-balanced, salt-free shampoos for the next 4 months. Once you apply it, you will notice big changes in your hair, health and texture. Do you dare to try it?
Other topics that may interest you: